Featured Video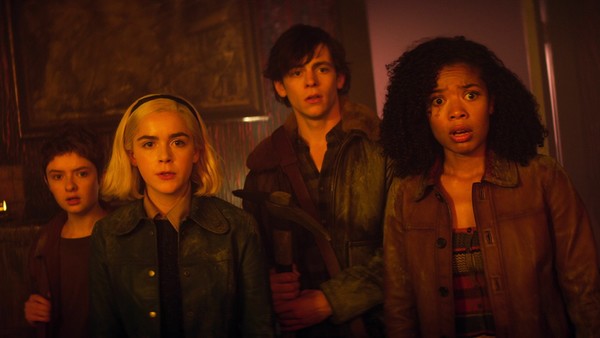 Sabrina Spellman's most chilling adventures made their very own comeback to Netflix over the weekend, as one more trip to Greendale led to more deliciously dark tales. However, it wasn't only the town that Sabrina had to worry about, because deep below the surface, Hell was falling apart as the demons had problems deciding who they wanted their new leader to be.
Naturally, the new rising evil affected everyone in town, as Sabrina's aunts Zelda and Hilda sought to assist her however they could, while the likes of Harvey, Roz and Theo were once again caught up in the magical mayhem. Meanwhile, a trip to Hell had an unimaginable impact on Nick Scratch, while the hellish tension in the pit itself introduced a number of new players onto the field.
Yes, much like the two that came before it, Part 3 of Chilling Adventures of Sabrina was an ensemble piece that relied heavily on the multitude of characters involved. That being said, not all of them were given the opportunity to shine.
Please be aware, this post contains heavy SPOILERS for Chilling Adventures Of Sabrina Part 3 (a.k.a. Season 2A).