10. The Doctor, The Widow And The Wardrobe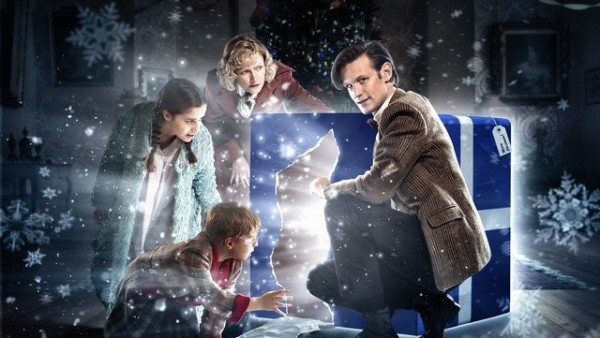 While The Doctor, The Widow And The Wardrobe is certainly one of Steven Moffat's lesser Christmas specials, it seems to get a lot of flack purely because it followed up the best Doctor Who Christmas special of the lot, A Christmas Carol (also scripted by Moffat) and as such, people expected a lot more out of it.
But just because the episode isn't incredible, that doesn't mean it's total rubbish, and there's a lot to enjoy here. Matt Smith is at his most goofily adorable in this episode, and his tour of the decked-out house (complete with hammocks!) is whimsical and silly in all the right ways. The wood creatures are an impressive feat of practical design, and there's a big soppy emotional punch during the scene where Madge guides the ship home and saves her husband.
This is definitely one of the more Christmassy Who specials too, with a snowy forest, giant presents, and rather pointed family message. The festivities are raised to a potentially sickening level if you're not in the right mood, but if it's getting toward the end of the year and you're not yet in the holiday spirit, then there are definitely worse things to watch if you want a quick shot of Christmas entertainment.
The concluding scene with the Ponds is great too, a touching and funny family reunion that also means the episode has a place in the ongoing continuity of the series.